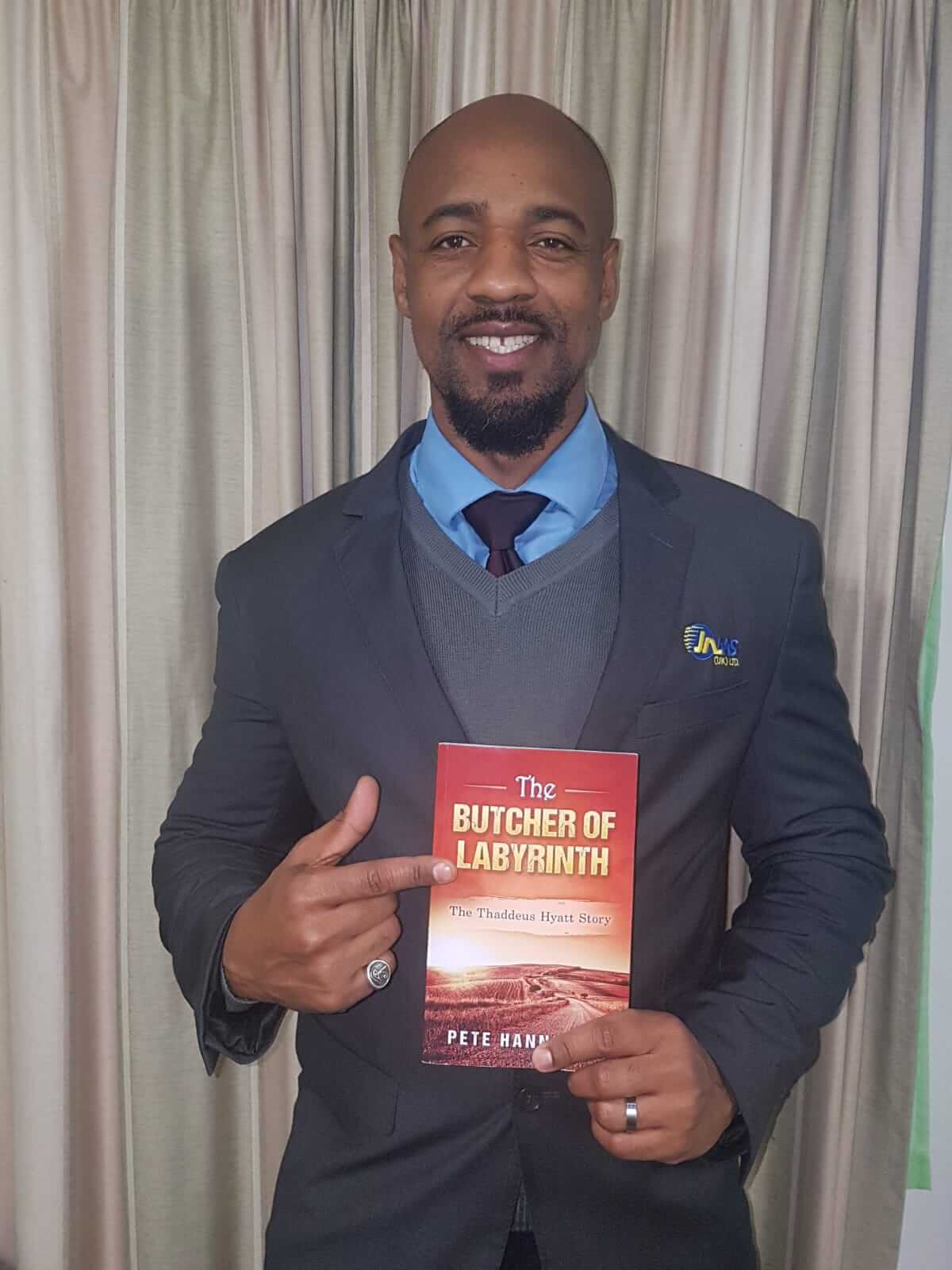 JNMS Team Lead Pete Hanniford enjoys writing historical crime fiction. The father of two loves the genre so much that he has so far published two books and hopes to release a third one next year.
Mr. Hanniford has been working with JNMS UK since 2015, his second stint with the money transfer company, having initially worked there from 2005 until 2013. He has several hobbies, including binge watching a good series on Netflix, reading, and fitness. But, the one he is most passionate about is writing historical crime novels.
"The goal with this work of historical fiction was not to sensationalise the crime," he explained, "Rather it was to investigate and understand the mindset or the experiences that could cause a person to commit such a macabre act of violence."
The State University of New York graduate other works are the non-fiction 'The Black Eye Articles…Enlightenment for the Journey Through life and Beyond', written in 2009, and 'The Heist…Dogs Bark The Loudest on Quiet Nights', written in 2013.
"The Black Eye articles' main aim is to inspire and motivate the reader, especially young people who are uncertain about their direction in life," he said.  "The Heist" tells the story of Victor Montgomery who embarks on a quest to Scotland to pull off a daring crime and has several experiences leading up to the robbery," he added.
Of the three books he has written, the St Mary High past student is most proud of the Butcher of Labyrinth.
"The Butcher of Labyrinth is my favourite because I am familiar with the area," he stated. "I was able to give an accurate description of the environment.  I can remember being overcome by a feeling of sadness while I wrote the book.  It was a very sad event and at times it felt like I had transported back to 1959 and was witnessing the massacre first hand.  It was a very difficult story to write, but I felt that it needed to be told, and I am very proud of the finished product."
Writing a novel normally takes Mr. Hanniford about a year to complete. He notes that he felt motivated to write when a lecturer at university encouraged him to do so. From then on, he developed a passion for writing and keeps a notebook beside his bed to record his dreams.
The books can be accessed on the Amazon platform using the links below.
https://www.amazon.com/dp/B01KMDP4GO  (The Butcher of Labyrinth)
https://www.amazon.com/dp/B009RQUDO6 (The Black Eye Articles)