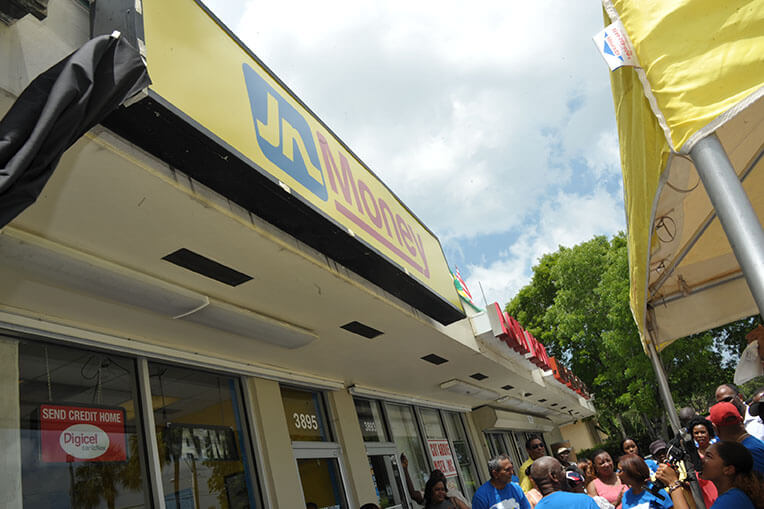 To many Jamaicans residing in Broward County Florida, USA, the JN Money Lauderdale locations is as comfortable as a home away from home.
Established in May 1997 at its existing 3895NW 24th Street position, it is the first JN Money location in the USA South East region. With six employees, it has seen its share of changes over the years.
"This location is our first and flagship location in the South East region," said Maxine Hinds, JNMS USA South East Regional Manager.  "When we started there were only two persons. We have now moved to a three-window customer service centre and serve members from as far as Dade County and Palm Beach."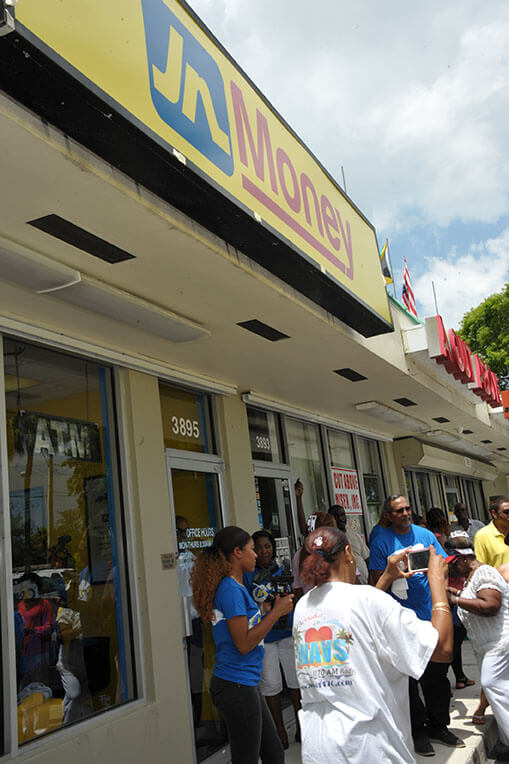 Miss Hinds said the location was established because of a need to keep Jamaicans in that region of the United States of America connected with home.
"Many Jamaicans resided in this area a our research revealed that many Jamaicans in South Florida wanted to maintain their contact with home and this was why we established a location in this area," she explained.
Over the years, the location has grown to take pride and place for many Jamaicans who want to experience the feeling of being home in Jamaica.
"Many Jamaicans see this location as home away from home," Miss Hinds stated. "They come in to experience "the Jamaican feeling' and the openness to talk freely on matters affecting them personally and Jamaica.  In that moment we don't feel like we are in Southern Florida because we are all talking about our memories in Jamaica," she said.
Another feature of the location is the customer-friendly atmosphere.
"We enjoy a relationship with our customers where we address each other on a first name basis," Miss Hinds explained. "Some have been conducting their transactions here since we opened and although they have moved on to other parts of Florida, they still come here to send funds to Jamaica, pay bills, and use  the other services we offer."