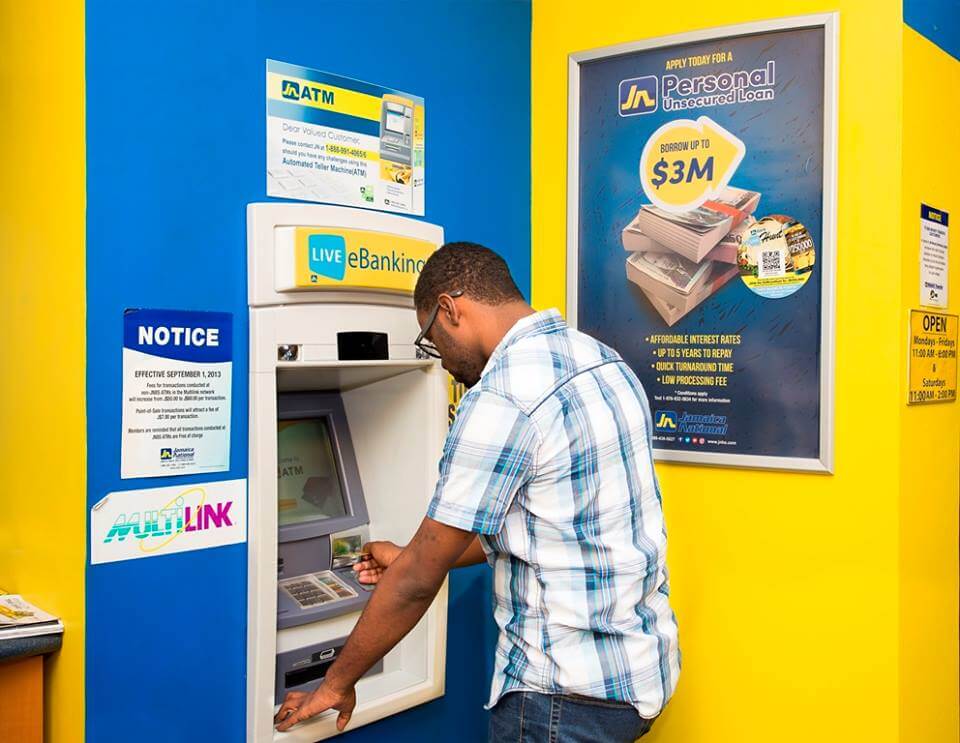 JN Money Customers now have a suite of digital products with which to send and receive money following the launch of JN Money Online on September 12. The service complements the JN Money Card which was launched in 2004.
The new JN Money Online, web-based platform, allows persons in the United States of America (USA), the United Kingdom (UK) and Canada to remit funds to any market in which JN Money operates, pay bills, and conduct transactions with third party financial institutions in Jamaica. The online service and the JN Money Card give customers the convenience of conducting transactions with the remittance company without having to join lines or be affected by opening hours of JN Money locations.
"The JN Money Online platform strengthens our digital offerings," stated Horace Hines, general manager, JN Money Services, owners and operators of the JN Money brand.  "Along with the JN Money Card, customers can now access our service on-the-go and pick up the funds at any ATM machine. These services give our customers even more convenience while eliminating the waiting period in lines or rushing to catch a location before closing time."
JN Money Online was originally established in 2016, as an e-commerce site for Jamaicans in Canada to conduct transactions while 'on the go'; and, since then, the service has been expanded to the UK and the USA. Since its establishment, JN Money Online continues to grow, as more customers took advantage of the remittance and other technological services across our three main markets.
"Our customers can send money via our online service to any of our locations and the money is received in real time," stated Mr Hines. "They can also send money to our JN Money card; and the card can be used as a debit card, which enables customers to access their funds from any ATM; or, use it at any Point-of-Sale machine."
Between September 12 and October 23,  twenty customers who received funds from abroad on their JN Money Card in Jamaica, were  randomly selected to receive cash top ups valued at a maximum of J$1,000 each week. Of the 20, ten randomly selected customers won a  $1,000 cash top up and ten randomly selected customers received a $500 cash top up.
"All customers had to do was receive funds on their JN Money card during the promotional period to be automatically entered in the draw. Each customer was  re-entered in the draw as long as they received funds from abroad. Additionally, new customers that received a transfer on their card during the promotion automatically received $500 on their JN Money Card," Mr. Hines stated.
He added that the promotion is also a part of the company's focus to spread good vibes among its customers and encourage greater use of the JN Money Card.
"The card is convenient and becomes very essential in the event of an emergency and funds are needed. And, the technology of the card and our online service will benefit all our customers," he said.