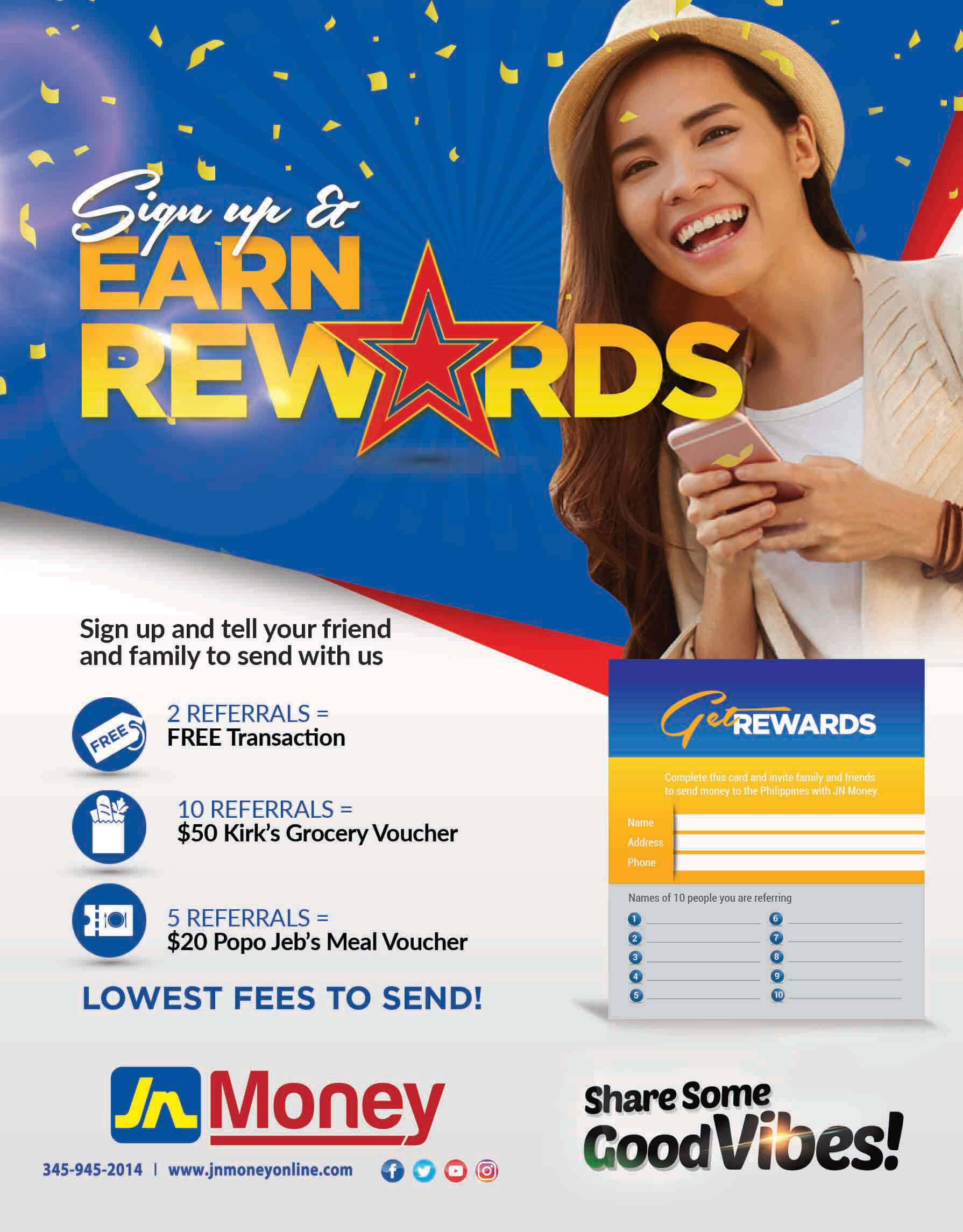 Filipinos living in the Cayman Islands will have a chance to win exciting prizes whenever they send funds with JN Money back to their homeland in the JN Money Sign up and Earn Rewards promotion.
The Sign up and Earn Rewards promotion gives customers the chance to win a free transaction, meal or supermarket vouchers if they refer friends and family members to JN Money's remittance service.
"We have launched this promotion as part of our Send Good Vibes campaign," explained Horace Hines, general manager, JN Money Services, owners and operators of the JN Money brand. "Through this initiative, we are rewarding our Filipino customers for their loyalty as well as extending the good vibes to more of our valued customers."
The Sign up and Earn Rewards will give Filipinos who refer two persons to send money to The Philippines a chance to earn a free transaction.  If a customer refers five persons, he or she will earn a KY$25 meal voucher from Popo Jeb's restaurant. Customers who refer 10 persons will earn a KY$50 grocery voucher.
As at July 2018, there are some 3,626 Filipinos living and working in the Cayman Islands, according to the Department of Immigration in the Cayman Islands. This is an increase from the 3,086 Filipinos who resided there in 2016.
"Filipinos are among the top five senders of remittances back to their home country. We therefore thought it important to provide them with the affordable and convenient service that other JN Money customers enjoy. We are confident that with this promotion and low fees, even more persons will conduct transactions with us," Mr. Hines stated